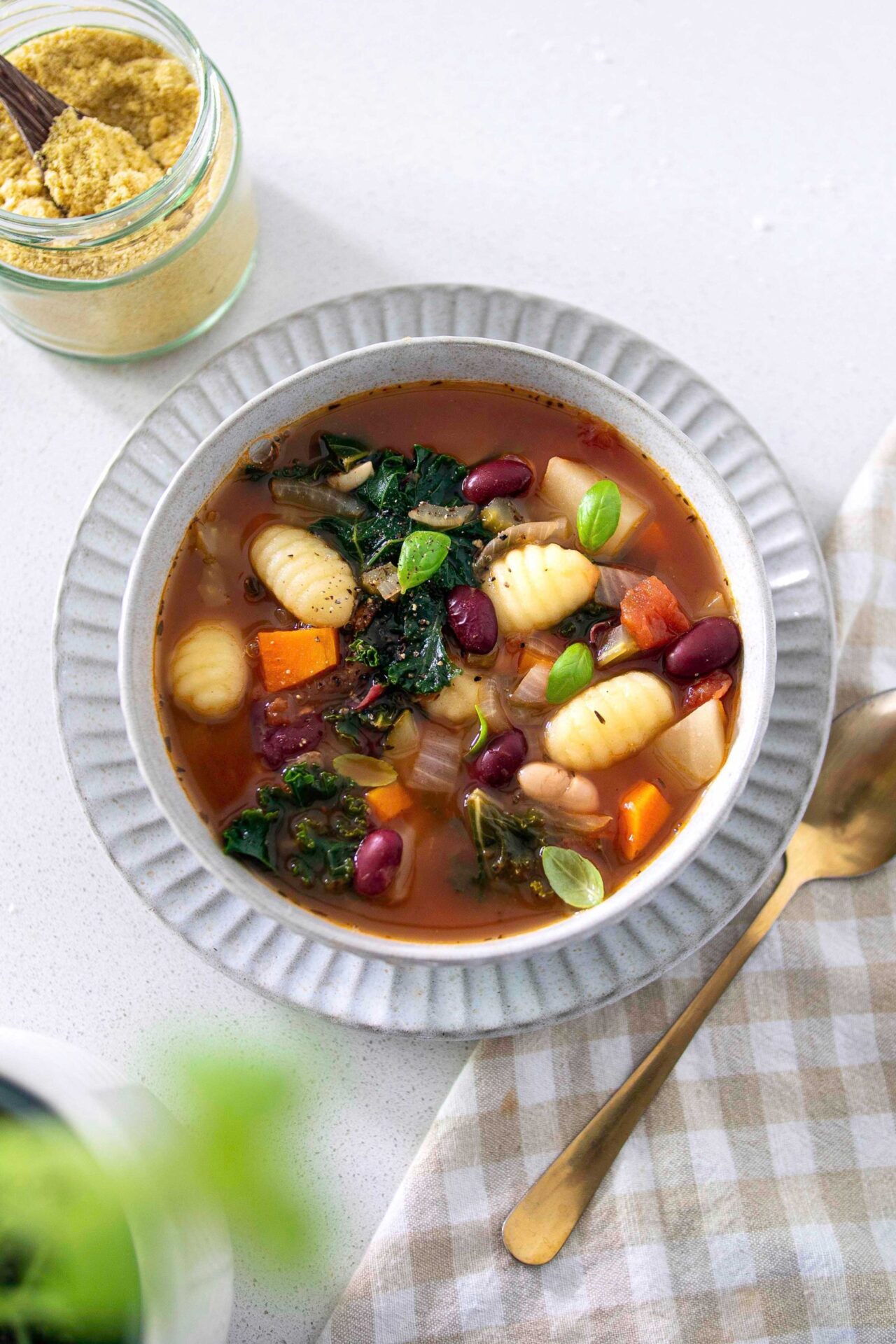 Welcome to our collection of six easy, nourishing vegan soup recipes, each brimming with diverse, plant-based ingredients that are great for gut health. Eating a variety of plants is not only nutritious but also essential for maintaining a healthy gut microbiome. These soups showcase just how easy and enjoyable it can be to incorporate a wide range of vegetables and legumes into your diet.
Not only are these soups packed with nutrients, but they are also incredibly easy to prepare. Whether you're a novice in the kitchen or a seasoned cook, you'll find these recipes straightforward and fuss-free. This makes them perfect for those busy days when you need a quick yet wholesome meal.
Another great aspect of these soups is their suitability for meal prep. You can cook in bulk and have healthy, nourishing meals ready for the week ahead. This not only saves time but also ensures you always have a delicious and nutritious option on hand.
Moreover, these soups are freezer-friendly, making them a convenient option for those times when you're not feeling well or just don't feel like cooking. Simply thaw and reheat for a comforting meal that's both easy and good for you.
In essence, these vegan soups are more than just meals; they are a convenient, healthy, and delicious way to take care of your body and your taste buds. So, let's get ready to explore these amazing recipes that are perfect no matter the season in your part of the world.
The Key to the Perfect Vegan Soup
Creating the perfect vegan soup is all about balance. Use a variety of vegetables for flavor and texture, and don't shy away from herbs and spices to add depth. A good vegetable stock is also crucial for a rich base.
Benefits of Our Healthy Soup Recipes
Plant-based soups are packed with essential nutrients. They're great for gut health, thanks to the variety of fibers and vitamins. Plus, they're heart-healthy and can help in maintaining a balanced diet.
Tips for Meal Prepping and Freezing Soups
Meal prepping soups is a time-saver. Cook in bulk and store in portion-sized containers. Most soups freeze well, so you can enjoy a healthy meal even on your busiest days. Remember to cool the soup before freezing and leave some room in the container for expansion.
Let's Dive Into Some of Our Best Soup Recipes
A comforting, nourishing roasted tomato soup, perfect for those under the weather. Enhanced with caramelised onions and roasted garlic, it's a warm 'hug in a bowl'.
view recipe
A nutritious, budget-friendly roasted carrot soup, enhanced with chickpea croutons for added crunch and protein. Perfect for a wholesome meal.
view recipe
A rustic, comforting soup packed with green goodness, topped with crispy white beans and pine nuts. Perfect with a sourdough sandwich or toastie.
view recipe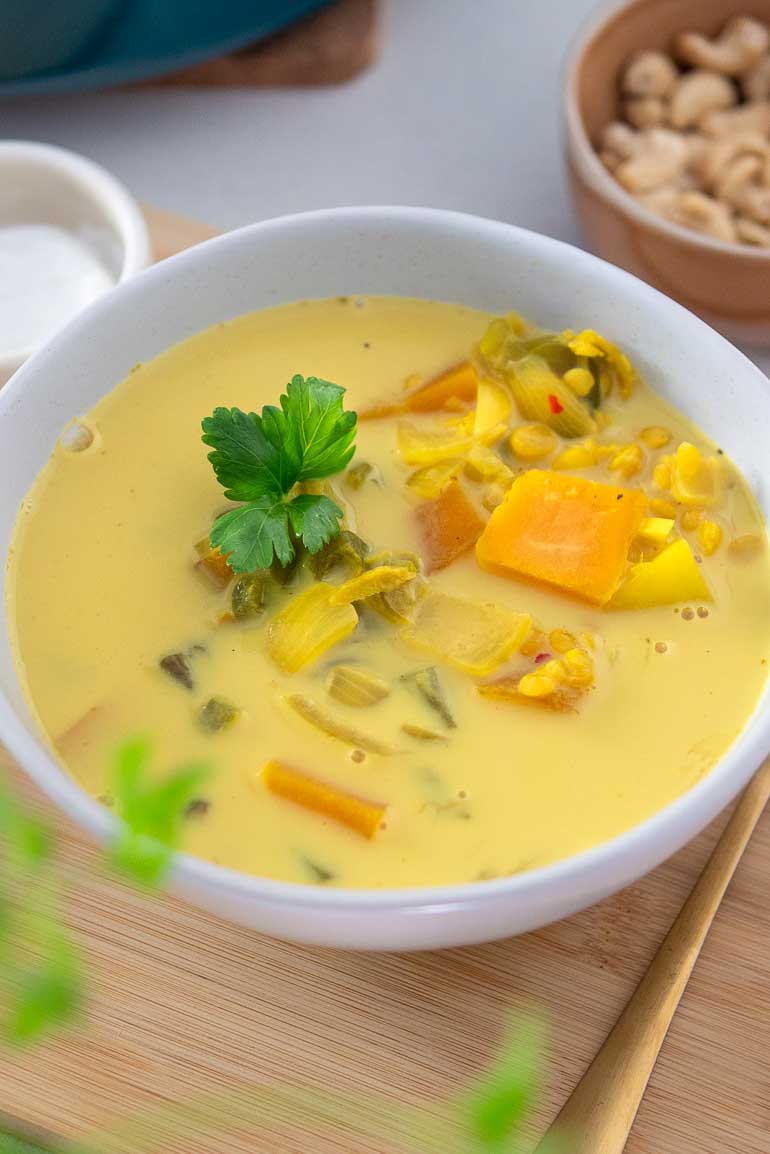 A nourishing and hydrating soup, packed with protein, potassium, zinc, and magnesium. Perfect for recovery and overall wellness.
view recipe
A simple, satisfying, and flavorful Minestrone Soup that combines veggies, beans, and gnocchi. It's a one-pot meal, easy to make and customizable to your tastes.
view recipe
A simple, comforting soup featuring roasted pumpkin and cauliflower. The recipe also includes a flavorful topping of kale, chickpeas, and sesame seeds.
view recipe