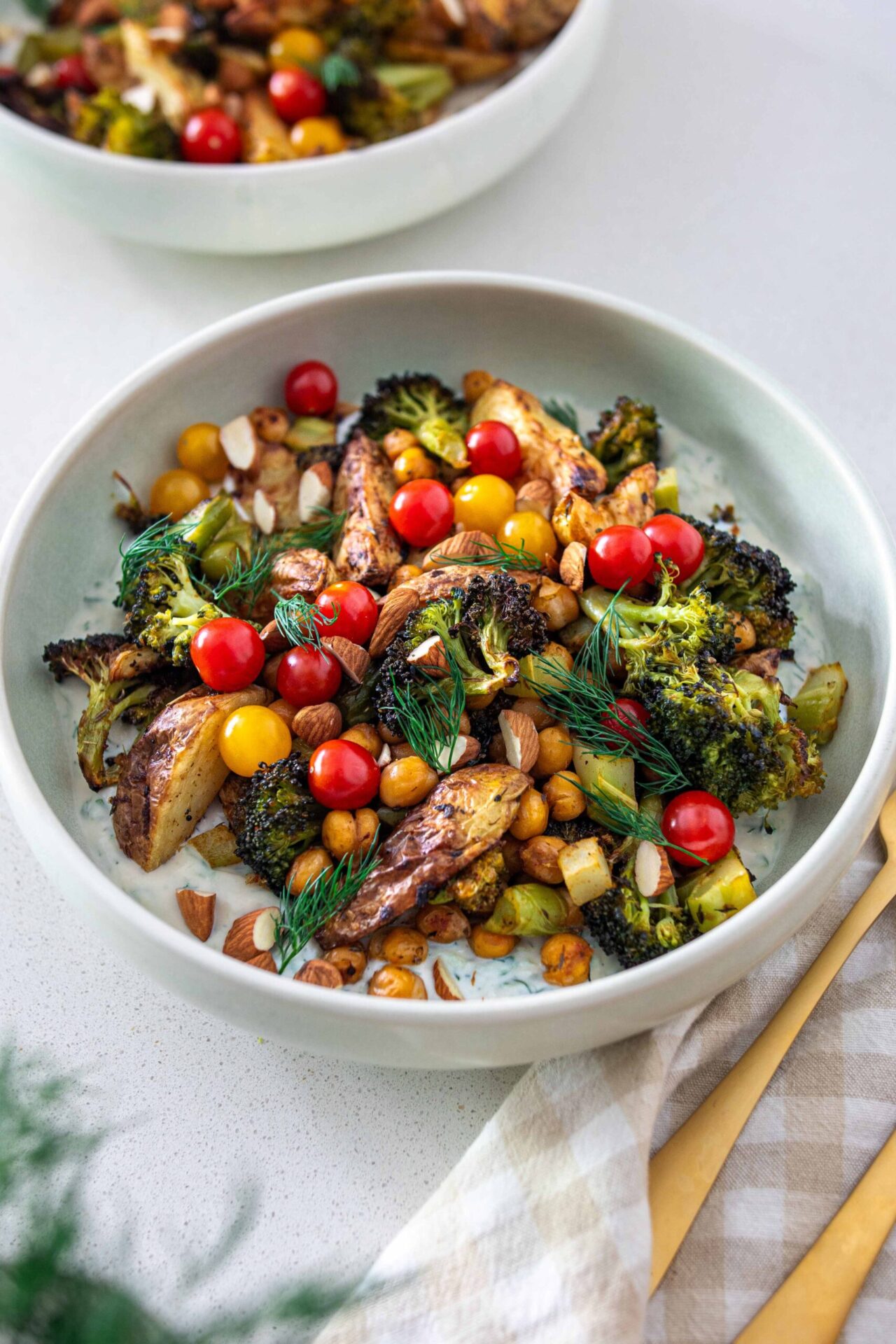 The Mediterranean diet is often hailed as one of the healthiest diets today. It's rich in fruits, vegetables, whole grains, legumes, and olive oil and includes small amounts of fish and poultry. The diet is low in red meat, sugar, and saturated fats. It sounds pretty close to a plant predominant diet if you ask me! What sets the Mediterranean diet apart is its focus on quality over quantity. It emphasizes the importance of eating whole foods and encourages mindful eating, often in a communal setting. This is not just a diet but a lifestyle that incorporates regular physical activity and a balanced approach to life.
You may have recently started hearing a lot more about the Mediterranean Diet thanks to Dan Beuttner's currently trending series on Netflix called "Live to 100: Secrets of the Blue Zones". Dan Buettner's concept of "Blue Zones," areas in the world where people live significantly longer and healthier lives, ties in beautifully with the Mediterranean diet. People in Blue Zones not only live longer but also have lower rates of chronic diseases, and their plant-predominant Mediterranean diet is thought to be a significant contributing factor to this longevity and health.

The scientific consensus supports the health benefits of following a plant-predominant Mediterranean dietary pattern, including reduced risks of heart disease, diabetes, and certain types of cancer. Studies have shown that it can lead to longer life expectancy and improved quality of life in old age.

If that's something that interests you, you're going to love these Easy Plant-Based Mediterranean Bowls!

First up is the "Mediterranean Potato Tzatziki Bowl," a comforting dish that's also packed with nutrients—think potatoes and a delightful homemade tzatziki sauce. The "Moroccan Style Nourish Bowl" is a fiber and antioxidant-rich gem featuring chickpeas and kale. It combines some of my favorite flavors; seriously, it's a must-try! Then there's the "Zucchini & Butter Bean Salad W/ Romesco-Inspired Sauce," offering a fantastic range of nutrients in a light and refreshing package. For those who like a little kick, the "Roasted Harissa Cauliflower Bowl With Garlic Confit Yogurt" is just the ticket. It's a perfect blend of spicy and creamy, capturing the essence of Mediterranean flavors. And let's not forget the "High Protein Pesto Butter Beans"—so simple to make, yet delightful and rich in protein!

All these bowls are not just easy to whip up, but they're also full of a variety of plants, providing a diverse range of nutrients. If you're looking to bring the plant-based Mediterranean diet into your lifestyle, these bowls are a fantastic place to start!
A flavorful, easy-to-make mid-week dinner featuring roasted potatoes, chickpeas, and broccoli with a homemade tzatziki sauce.
view recipe
This Moroccan Style Nourish Bowl is flavorful and easy to make, ideal for a quick midweek meal. The oven handles most tasks and the taste payoff for the effort is impressive!
view recipe
A refreshing summer salad with zucchini ribbons, butterbeans, and a protein-rich Romesco inspired sauce.
view recipe
A flavorful dish of roasted cauliflower and eggplant with a tangy garlic yogurt dip. Packed with protein and fiber.
view recipe
A quick 15-minute lunch with zesty lemon and creamy butter beans, packed with 35g of protein and 15g of fiber per serving. Enjoy with quinoa or toasted bread.
view recipe